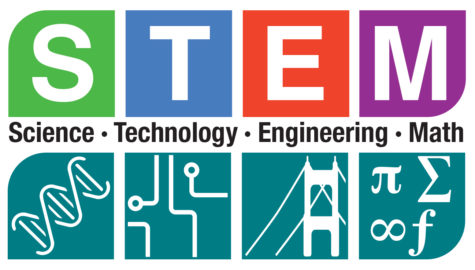 As the grocery arms race in the U.S. continues to heat up, Walmart (WMT), the world's largest retailer, is betting on a new high-tech distribution center that will rely on STEM workers and tech systems to move more product to store shelves.
Walmart will soon break ground on a distribution center in Shafter, California, that will deploy Witron technology. This technology uses automation to store and retrieve grocery items such as produce, eggs, dairy, and frozen goods to build pallets while associates work alongside the system. The facility will begin operating in the fall of 2020 and will support 200 stores.
The new distribution center will be able to move 40% more product than a regular distribution center, according to Tim Cooper, an SVP for Walmart's logistics in the West. What's more, it will do so with "more efficiency, greater throughput, and more consistency." In other words, there will be fewer crushed strawberries because algorithms will help with placement decisions of cases of goods.
In the retail business, the supply chain is the lifeblood. Retail is an industry that relies on moving goods from point to point as fast as possible and with the lowest cost, Cooper explained.
"Grocery is the tip of the spear in the retail battle," Cooper said in an interview with Yahoo Finance. "When I think about this, I think this solution could position us to take a lower margin commodity because grocery is lower margin we can reduce the cost to move groceries, which then allows us to keep prices lower. And in doing that, we are passing along the savings to the customer. I think this technology is an enabler in the long term to do what we do at a reduced cost."
An architectural rendering of the distribution center in Shafter, California.
Upskilling the workforce
There are currently 42 Walmart-owned grocery distribution centers for perishable goods in the U.S. These locations can have anywhere from 350 to almost 700 workers. Most of the workers are order fillers.
"I think the secret sauce to grocery distribution is the quality of work you get out of the order filling group," Cooper said.
Presently, order fillers have physically demanding jobs. While wearing a headset that delivers order instructions, these workers operate a pallet jack where they move up and down and from aisle to aisle in a massive warehouse manually selecting and counting cases, and "playing a bit of Tetris" to create an interlocked stable and dense pallet that can ride in trucks over mountains, on rural roads, and through cities to Walmart stores.
According to Cooper, the job involves a lot of "stooping, bending, reaching, stepping up and down from equipment, and lifting cases all day." An order filler can lift over 2,000 cases in a given day, he added.
"We know that the work that we do is rigorous. To be quite frank, I don't know that people are interested in as working as hard as they have to work now," Cooper said. "We're in a people go to goods scenario. The trend or the change in the way people work is goods coming to person and jobs that allow an interface with technology and the physical portion."
Updating the antiquated systems will help transform these physically demanding warehouse jobs, according to Cooper.
"This opportunity is going to allow us to look at the way we work from the lens of scientists, technologists," Cooper explained, "Engineering will be a big player in the way we look at work and obviously, mathematics falls in there."
The playbook is to "upskill" Walmart's existing warehouse associates and create more STEM-focused jobs.
"The beauty of it is we're not outpacing our current associates," he added. "I think our current associates want to apply these skills to the job. The job just doesn't call for it. The job calls for a stronger back right now than some of these STEM components."
To accomplish this, Walmart will train a large portion of its workforce. The retailer is in the early stages of starting up a Supply Chain Academy. Walmart already offers the Walmart Academy located in the back of hundreds of stores to provide training for its in-store associates.
"The expectation is that we're going to create the educational platform that allows us to bring our associates along with us on the journey through very structured training that not only addresses general business acumen and things you need to know to be a good operator in a facility, but those skills that you need to grow with the company professionally," Cooper said.