Fashion Icon Designs Supply Chain Solution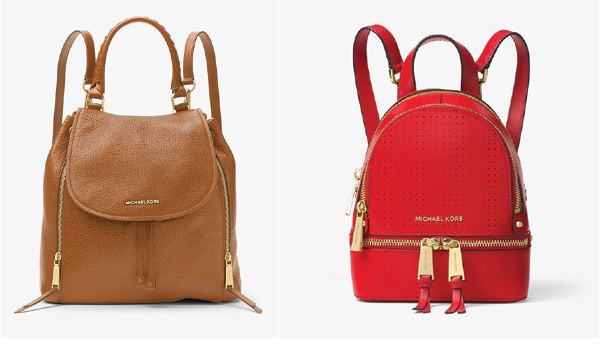 As its main distribution center neared capacity, fashion company Michael Kors redesigned operations without cramping its style by fashioning a digital model of its supply chain.
MORE TO THE STORY:
With annual growth rates of 30 to 40 percent for several consecutive years, Michael Kors Holdings Limited knew its central distribution center would soon reach capacity. The fashion company needed to determine how to address that milestone amid forecasts for a growth slowdown as it matured.
Michael Kors had several options, but which one made the most sense? Should it expand the company's central U.S. distribution facility? Add a new distribution center closer to many of its wholesale and retail customers on the East Coast? Or expand its distribution center bypass program and ship more goods directly to customers from the West Coast port of entry?
To get the information needed to choose an option, and to build supply chain decision-making internally as a core capability, the New York City-based fashion icon turned to LLamasoft, a supply chain design software company in Ann Arbor, Michigan. Working with LLamasoft to create a digital model of its supply chain allowed Michael Kors to test scenarios before selecting a solution based on current and forecasted specifics.
Michael Kors, a $4.7-billion global fashion luxury group, is known for its women's and men's accessories, footwear, ready-to-wear apparel, eyewear, and fragrance products. The company operates in three segments—retail, wholesale, and licensing—through a global distribution network focused on company-operated retail stores, upscale department stores, specialty stores, and licensing partners.
In November 2017, the company acquired Jimmy Choo PLC, the glamorous, high-end footwear brand made famous by "Sex and the City."
Third-party contractors located primarily in Asia manufacture products to Michael Kors' specifications. Goods sourced from 17 countries ship out of 22 ports of origin to the West Coast. Its distribution center is 30 miles from the port in Whittier, California.
A few years ago, when the company's long-range forecast generated concerns that the distribution center wouldn't be able to handle projected growth, it began gathering information that would guide identifying a solution.
"We did a traditional supply chain network optimization study, looking at our end-to-end processes and distribution center capacity," says Peter Hunnewell, global operations director, supply chain strategy for Michael Kors. "That helped us triangulate when we would hit capacity."
The next step was exploring the best total cost solutions.
"We looked at what was happening with the business," he adds. "We were becoming increasingly focused on lead times and discussing how we could leverage our retail assets for omnichannel distribution." This was happening, he says, while shifting from a high-growth period to a more mature business model where growth was leveling off.
Hypothesizing solutions is one thing, but making an informed decision about which one makes the most sense and is the least risky is another.
MODEL OF EFFICIENCY
To guide the decision-making process, the company brought in LLamasoft and its supply chain software solutions, Data Guru and Supply Chain Guru, to create a digital model of its supply chain.
"Our initial goal was to solve this problem, but we also wanted to work together to create a sustainable core competency so that when conditions changed again, Michael Kors would be able to examine the possibilities without outside help," says Toby Brzoznowski, LLamasoft's co-founder and executive vice president.
The process started with identifying and assessing available data, a classic supply chain modeling challenge.
"Companies have information and data about their business and supply chain, but it's not usually at their fingertips or in one place," says Brzoznowski. "It's in their enterprise resource planning, transportation, point-of-sale, and other systems. To do a detailed supply chain analysis, you need to bring all of it together."
"Data integration was by far the most challenging part of this process," adds Hunnewell. "We had several different data sources and not a lot of resources internally to support us. LLamasoft's services team showed us how to sort through the data."
TURNING TO A GURU
After inventorying available data, Hunnewell and a team that included Michael Kors' IT department used Data Guru to consolidate and "harmonize" the data so it was useful. To do that, data coming from different sources and in several formats is run through Data Guru's universal translator. That process produces a single, usable format. The data is fed into a structured database—a consolidated supply chain data center—that the modeling software, Supply Chain Guru, can use.
Next, they connected the two systems so that harmonized data was automatically fed into the modeling software. Designed to represent the apparel company's business model, that component incorporates all of Michael Kors' product information and demand, facilities, and customer locations. With the system complete, strategists began using the software's analytics tools to demonstrate how various scenarios designed to optimize capacity, inventory placement, and transportation routes would impact the supply chain.
In the case of Michael Kors's distribution challenge, solutions tested included expanding its current Southern California facility, opening a new distribution center on the opposite side of the country, and shipping more goods directly to customers from the port of entry. In addition to helping uncover the optimal solution, the system can also identify when that solution is no longer the right choice.
"The system gives users the ability to mitigate risk," Brzoznowski says. "If demand doesn't grow as anticipated over the next three years, or if costs change or there's a new point of entry, they can add those 'what if' questions and get information that will guide their decision-making."
So which option did Michael Kors finally select after running various scenarios?
OPTIMIZED BY DESIGN
The company decided to ship more goods directly to customers from the port of entry. This strategy helps the fashion brand minimize distribution costs and speed product delivery by reducing the number of touches associated with orders in two ways.
First, contracted manufacturers now package shipments in a way that's more closely aligned with customer orders. When goods arrive in the United States, orders destined for certain customers bypass the distribution center and go to a nearby deconsolidator.
"This approach reduces the number of times the goods are handled," Hunnewell says. "The deconsolidator can put products on a pallet and then on a trailer to get them to stores more quickly than when the process starts at the distribution center, where goods will first be unpacked and shelved."
In addition, when goods packed in full cases for customer orders arrive at the deconsolidator, nothing needs to be broken down before it's shipped.
Michael Kors is seeing other applications for the new system, as well.
"We're not only using it to integrate Jimmy Choo's supply chain into ours, we're also using it to evaluate how we might structure an omnichannel solution," Hunnewell explains. "We foresee using it for forecasting plus demand and capacity planning, too."
"That's our goal," says Brzoznowski. "We wanted to give Michael Kors a competitive advantage through supply chain design, and this is now a core capability for the company."