Rising 'Near Me' Searches Show Why Grocers Must
Improve Their Search Engine Rankings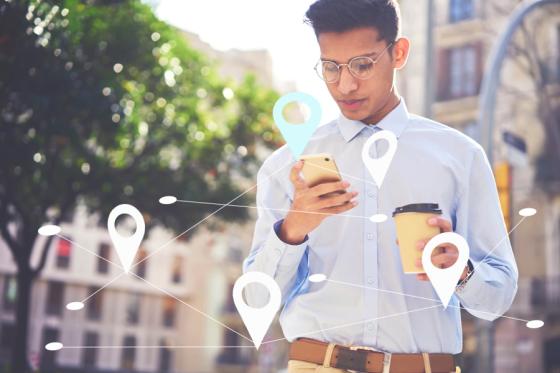 Late last week, on the way to meet some old friends in a neighborhood I haven't visited in a while, I got a sudden craving for falafel. Almost instantly, I whipped out my phone, opened Google Maps and typed "Middle Eastern cuisine near me." I tapped the first choice, and 15 minutes later, I was chowing down just down the block from the bar where I soon after met my buddies.
It wasn't the only time that week I used a "near me" search 
–
 on at least two occasions over the weekend, including once for groceries, I did it again. And it turns out that I, an older Millennial, am doing something rather commonplace for my generation 
–
 and that grocers need to be prepared for: Among mobile device users, 82 percent have reported trying a "near me" search on their devices, a number that rises 10 points among Millennials, according to new research from 
Uberall,
 a San Francisco-based location marketing solution provider.
The findings suggest that a growing number of consumers are placing proximity as top priority and brand loyalty below it. This is an especially big deal for grocers, too: When survey respondents were asked what they typically use "near me" searches for, 84 percent said food. And not everyone is searching for specific banner names: Nearly one-third (30 percent) of respondents said their "near me" searches are generic, such as "groceries near me."
"'Near me' searches have exploded, with more consumers prioritizing proximity over brand loyalty," said Josha Benner, co-founder of Uberall. "The shift is also being driven by changes in consumer behavior, with more people opting to keep GPS and location services on while using their devices. Years ago, this would have killed your battery. That's not the case anymore. As a result, more consumers are taking advantage of proximity-based searches."
The findings suggest that a growing number of consumers are placing proximity as top priority and brand loyalty below it.
It's not enough simply to rank in search results, though: The report shows that 93 percent of respondents are somewhat or very likely to view the first set of results.
So how can grocers ensure they're among the top-ranking results in "near me" searches? By optimizing their local presences online to "meet that shift and deliver against demand," Benner advised.
How can this be done? A number of ways, actually – Jonathan Obar, search and social manager for Chicago-based retail intelligence provider 
EnsembleIQ,
 parent of 
Progressive Grocer,
recommends that grocers try several practices,
 including the following:
USE AS MANY DIRECTORY SITES AS POSSIBLE
Grocers must avoid setting up their listing on their website, and then calling it a day. Instead, use directory sites such as Google My Business, Bing Places for Business, Yelp, Apple Maps, Foursquare and Hotfrog.
"Google crawls all of these sites especially if they use the Google Maps API," Obar told Progressive Grocer.
USE CONSISTENT INFORMATION FOR EVERY DIRECTORY
When grocers set up their listings on directory sites, they must make sure the information and formatting are exactly the same.  A couple of examples: "St." versus "Street," or using the full name of your store versus a shortened version.
"It's easier for a Googlebot to make connections between different sites when the information is exactly the same," he said.
CATER INFORMATION TO A LOCAL AUDIENCE
Every store increases a grocer's odds of ranking, so make sure that every location or branch is listed, and then create a unique description of each store location.
"Unique and descriptive content ranks better on Google, so catering your listing to the local audience will help diversify your content," Obar noted.
If you're skeptical about the importance of ranking among the top few results in a "groceries near me" search, think about your own Google searches: How often have you reviewed listings beyond the top three options? I'd venture to say, probably not much.