Grocers are the most trusted brands, with an average of 37 percent, according to a new study from cloud-based customer experience (CX) intelligence platform InMoment on how brands can earn and maintain the loyalty and trust of customers.
Big-box retailers followed at 20 percent. Meanwhile, among the least trusted brands were convenience stores, at 8 percent.
Why are some brands trusted less than others? According to the "2018 Retail Trends Report," more than two-thirds of consumers (67 percent) said brands lose their trust by failing to keep promises, using misleading advertising, and providing poor products and services.
It's possible to win back consumers' trust, however, the report found.
More than half (55 percent) of respondents said that brands can gain their trust by delivering on their promises, while 19 percent said brands must provide consistent experiences if they want to be trusted.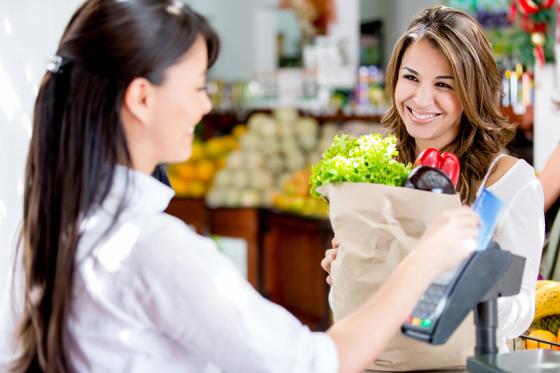 A study from InMoment found that consumers trusted grocers above all other brands

Interestingly, keeping data safe came in at just 13 percent, while other factors such as personalization and supporting shared values registered only in the single digits.
The report also discovered that even with abundant supply and choice, brand loyalty still prevails, as 83 percent of consumers consider themselves about the same or more loyal to brands than their parents, and almost 30 percent of Millennials characterize themselves as more loyal than their parents, the highest percentage among all demographics. For those loyal consumers, 42 percent attributed their loyalty to doing more research and having first-hand experience, with 35 percent saying it's because they have more choices.
Further, loyalty and trust lead to more customer feedback, with the consumers who expressed high levels of trust and loyalty noting that they're considerably more likely to share ratings (in the 90 percent range for both) and detailed commentary (both surpassed 70 percent) about their experiences.
Additionally, in a bit of good news for brick-and-mortar retailers, more than half of consumers (53 percent) said that their "recent, enjoyable" shopping experience was in a store. Product quality was identified as the top retail interaction that transforms a mere purchase into an "experience," with personalized treatment in-store following, at 30 percent.
"There are many myths about today's empowered customer," said Brennan Wilkie, SVP CX strategy at Salt Lake City-based InMoment. "We hear that they're stingy with their data, fickle with their dollars, and easily swayed by gimmicks and perennial sales. The data in this study, however, tell a very different story. Today's customers – Millennials included – are more than willing to trust and happy to reward brands that keep their promises. They will open their hearts and wallets, serve as advocates, and share their increasingly valuable feedback and other data. However just like any other relationship, trust and loyalty must be earned. This is the mandate of every retailer, of every brand, of every industry."
InMoment's report surveyed 1,300 U.S. consumers to understand the state of trust and loyalty, as well as customer perceptions of retailers' attempts to offer more experiences rather than simple transactions.