The U.S. Department of Agriculture (USDA), the U.S. Environmental Protection Agency (EPA), and the U.S. Food and Drug Administration (FDA) have signed a joint agency formal agreement regarding the Winning on Reducing Food Waste initiative. The agreement aims to improve coordination and communication across federal agencies to educate Americans on the effects and importance of lowering food loss and waste. U.S. Secretary of Agriculture Sonny Perdue, Acting EPA Administrator Andrew Wheeler and FDA Commissioner Scott Gottliebwere among the signers of the agreement.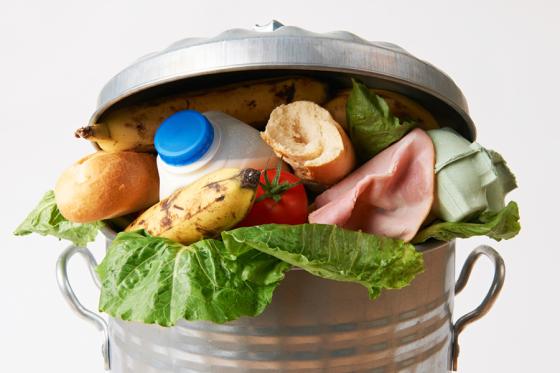 "Redirecting excess food to people, animals, or energy production has tremendous economic and social benefits, and that is why the Trump Administration is working closely with businesses and consumers to prevent food loss and maximize the inherent value of food," noted Wheeler.
"Sadly, each day too many American families struggle to meet their nutritional needs and we at the FDA recognize the important role that reducing food waste can play in filling this critical gap," observed Gottlieb."By taking steps to address obstacles that food donation and recovery programs may face in giving unsold foods a second opportunity and helping food producers find ways to recondition their products so that they can be safely sold or donated, our aim is to both reduce food waste and nourish Americans in need. We are delighted to be collaborating with our federal partners on the Winning on Reducing Food Waste initiative as we continue to explore additional ways to reduce food waste and make safe, nutritional foods available to all."
The joint announcement took place at USDA headquarters in Silver Spring, Md., followed by a panel discussion on fostering change to reduce food waste in the United States, moderated by Barry Breen, acting assistant administrator of EPA.
The agencies welcome feedback from stakeholders about how they can work together at the federal level and leverage partners throughout the supply chain to address the issue.
Meanwhile, The Kroger Co., based in Cincinnati, became one of the latest organizations and businesses to join the U.S. Food Loss and Waste 2030 Champions initiative, a public-private partnership working to reduce food waste by 50 percent by 2030. Other participants in the initiative include Ahold Delhaize USA, Conagra Brands, General Mills Inc., PepsiCo, Weis Markets, Kellogg Co., Campbell Soup Co., Walmart and Sam's Club, Wegmans Food Markets Inc., Unilever, Sprouts Farmers Market and MOM's Organic Market.
According to estimates from USDA's Economic Research Service of 31 percent food loss at the retail and consumer levels, food waste in the United States accounts for an estimated 30 percent to 40 percent of the food supply, which corresponded to about 133 billion pounds and $161 billion worth of food in 2010. As the federal government notes, wasted food, the single largest category of material ending up in municipal landfills, could have gone to feed needy families, and the water, energy and labor used to produce it could have been employed for other purposes.