Top 50 Grocers: Independents Ready to Stand Up to Newcomer Amazon
Home

Top 50 Grocers: Independents Ready to Stand Up to Newcomer Amazon

By Kat Martin
Independent grocers, by nature of usually being family-owned, aren't often considered to be large supermarket operators. Taken collectively, however, they do account for 25 percent of retail grocery sales, according the National Grocers Association (NGA), with the 21,000 stores bringing in $131 billion in annual sales, making them the biggest "grocer" when it comes to store locations.
They can't be ranked collectively, though, as they don't operate as one unit. Taking a broad definition of an independent supermarket, several made this year's list of Super 50 grocers, including but not limited to Wegmans Food Markets (family-owned), at No. 13; Hy-Vee (employee-owned and not publicly traded), at No. 14; Demoulas/Market Basket, at No. 25; Schnuck Markets, at No. 31; Woodman's Food Market, at No. 43; Lowe's Pay-N-Save (operating in the southwestern United States), at No. 45; Marc Glassman Inc., at No. 46; Alex Lee Inc. (family-owned and operates Lowes in the Southeast), at No.49; and Coborn's (employee-owned), new this year to the ranking, at No. 50.
Looking at the Super 50 rankings, not much has changed from last year at the top of the list, but ranking alone doesn't tell the full story behind the biggest news to hit the industry in the past year: Amazon's purchase of Whole Foods Market, and the subsequent changes implemented at the natural/organic grocer. While the fallout is certainly not over, the result hasn't been the death knell for the industry that many feared. In fact, for independent supermarkets, it may even be looked at as a boon a few years down the road.
Amazon made several changes in the management of stores and product selection that have opened up opportunity for independents. The move away from regional purchasing and marketing and the implementation of "slotting fees" left many smaller local manufacturers in the lurch, without a place to sell their wares. Enter independents. Often already a trusted source of locally sourced products, they offer an ideal solution for small manufacturers that have lost their customary retail outlets.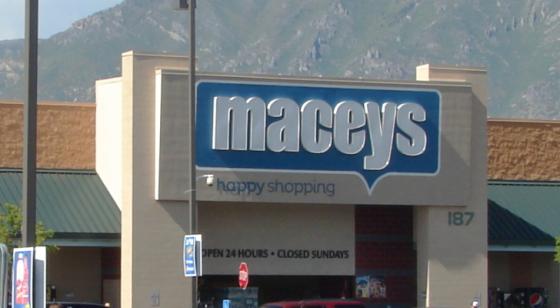 The third annual National Grocery Shoppers Survey, conducted by Nielsen on behalf of NGA, found that those consumers who frequently shop an independent do so because they find better-quality locally grown or produced food.
It's no secret that stores, especially independents, need to be innovative to survive. Several large chains have made strides in omnichannel services, and independents can't be complacent. Many indies were quick to adopt ecommerce and are adopting more technology within their stores. Several stores, including Macey's in Utah and some ShopRites in the northeastern United States, are adopting scan-and-go technology that helps reduce the time customers spend in the checkout line, a known pain point.
| | | | |
| --- | --- | --- | --- |
| 2018 Rank | 2017 Rank | Company | Fiscal Year-End Sales (000) |
| 1 | 1 | Walmart Inc. | $159,809,000 |
| 2 | 2 | The Kroger Co. | $79,240,200 |
| 3 | 3 | Albertsons Cos. Inc. | $61,261,200 |
| 4 | 4 | Ahold Delhaize USA | $46,119,320 |
| 5 | 5 | Publix Super Markets Inc. | $28,535,000 |
| 6 | 6 | H.E. Butt Grocery Co. | $16,451,500 |
| 7 | 8 | Wakefern Food Corp. (*Aggregate of ShopRite, Price Rite and The Fresh Grocer banners) | $16,300,000 |
| 8 | 9 | Amazon (as Whole Foods Market) | $15,655,900 |
| 9 | 10 | Aldi Inc. | $14,664,780 |
| 10 | 12 | Trader Joe's Co. | $13,000,000 |